Success of the third PILOT flight
The PILOT instrument took off on the morning of the 24th of September from Timmins airport (Ontario, Canada). This third flight of this instrument, on board of a stratospheric balloon, lasted for 25 hours, among which three hours to rise to the ceiling altitude, one hour dedicated to the instrument tuning, and 20 hours of scientific observations at the ceiling (about 38km on daytime and 34km during night). All flight systems and the scientific instrument behaved nominally, and the data produced by the instrument are of very good quality.
PILOT finished its flight at 900km North-East of Timmins, North of Montreal. The gondola landed only at 200m from a lake (and fortunately not in the lake). The gondola was brought back to Timmins by the French-Canadian retrieval team, then dried and cleaned. It is now on a boat, on its way back to Toulouse. Apart from minor scratches on some optical surfaces, it seems that the instrument did not suffer.
PILOT is made of a 1 m-diameter mirror and several bolometer arrays (Herschel-PACS type) divided in two focal plane units, located after a polarizer dividing the incoming beam. The scientific objective is to measure the polarized emission of dust grains in the interstellar medium. For this third flight, the helium 3 sorption fridge of PILOT was replaced with one developed more than 25 years ago for the PRONAOS experiment, allowing the detectors to be cooled down to lower temperatures (between 295 and 300 mK) than during the previous flights, without requiring in-flight recycling.
This flight has allowed the observation of all the planned astrophysical sources, including the Crab nebula, the Andromeda galaxy, and several star-forming and galactic regions. The whole science team is enthusiastically looking forward to analyzing these new data, in particular by combining them to the data from the first flight of the instrument, that could not be used isolatedly.
PILOT is the result of a collaboration between CNES, IRAP, IAS, CEA, University of Cardiff and University of Rome. IAS is responsible for the PILOT photometer.
Contact  at IAS : Bruno Maffei
Pictures and movies of the launch : https://twitter.com/louvelstephane
PILOT project website : http://pilot.irap.omp.eu/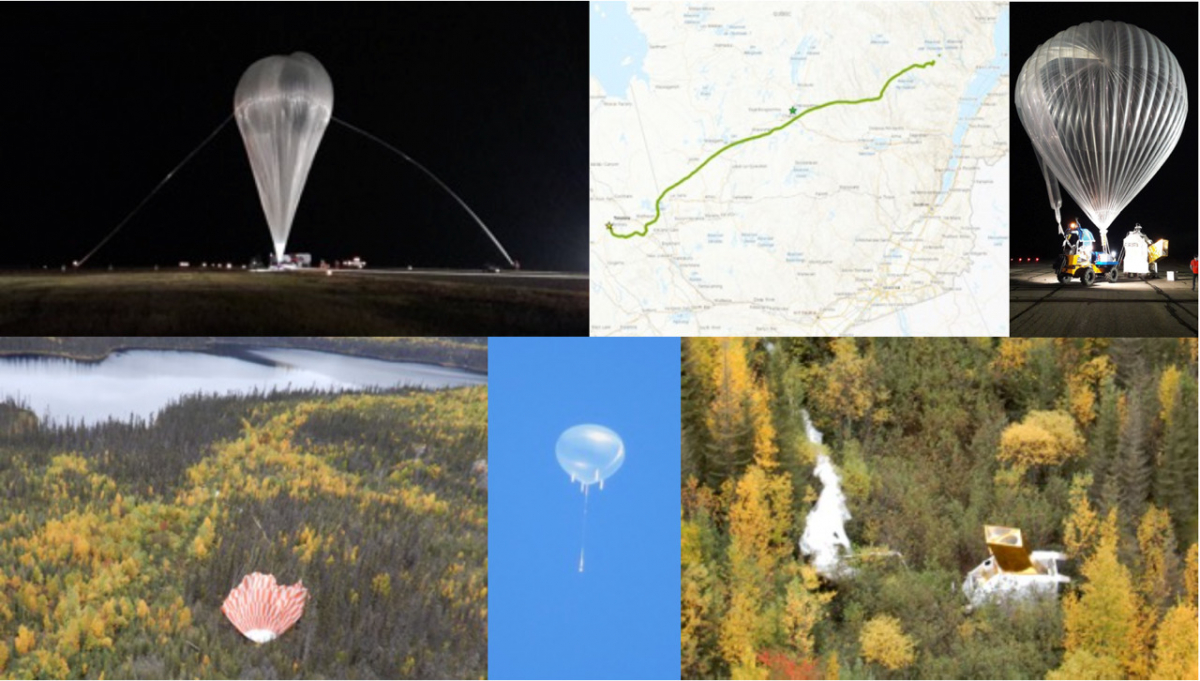 click on the picture to enlarge